Point Pickup is asking that drivers practice no-contact signatures for drop-offs that require a signature to be captured before deliveries can be completed. When prompted for a signature after you have confirmed arrival at your dropoff location, please follow the steps illustrated below. This will avoid a customer touching the driver's phone.
Please remind customers that this is for their own safety and will remain in effect until the current health crisis has abated.
Thank you for helping to keep our Point Pickup community healthy and safe!
The Point Pickup Team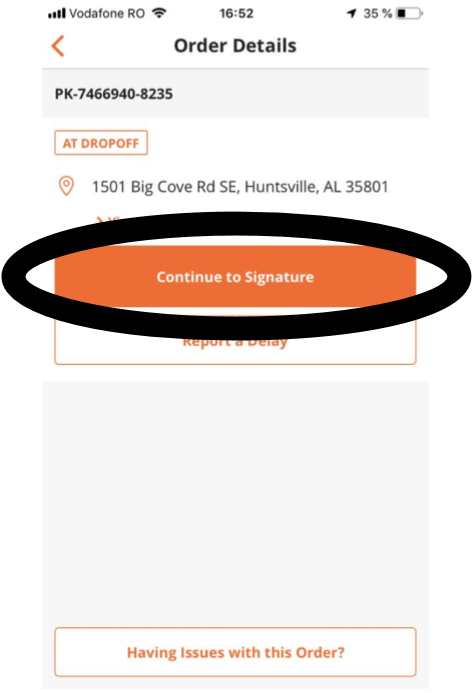 Step 1: Confirm arrival at drop-off and continue to the signature page.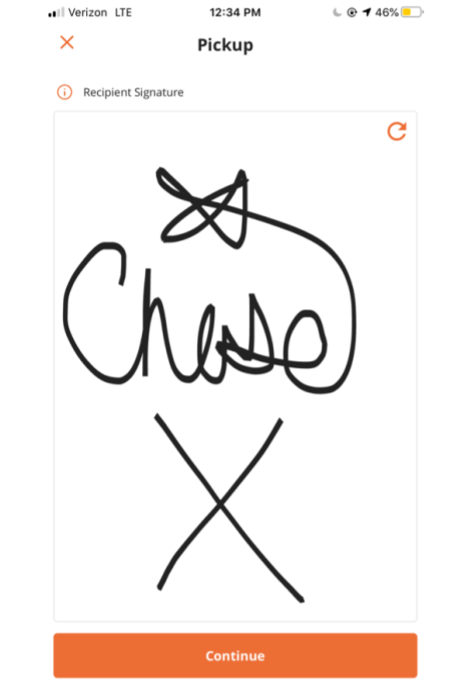 Step 2: Driver should sign his/her signature and put an X below to verify that this is the driver's signature and NOT the customer's.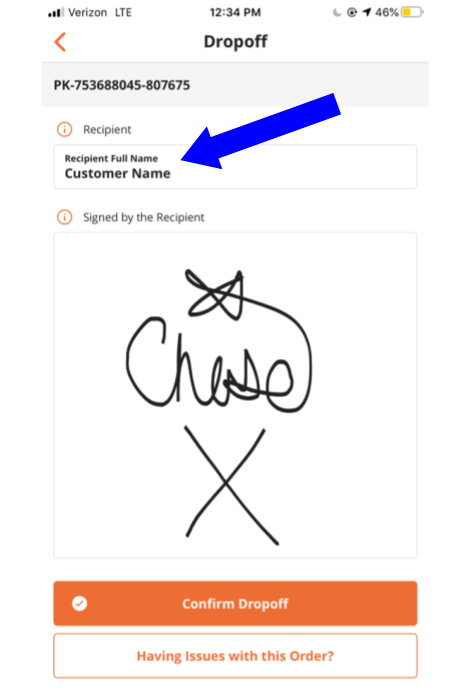 Step 3: Driver should then type the customer name in the recipient field above the signature.