Point Pickup's End-to-End Enterprise eCommerce Solution:
Your Branded Customer Experience from Purchase to Doorstep
eCommerce Enterprise Platform
Point Pickup Fulfillment, Delivery and Data Analytics Modules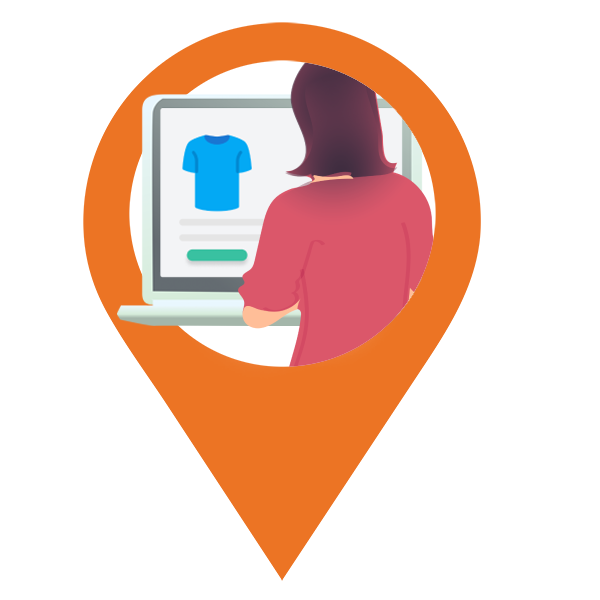 1.

Customer engagement & acquisition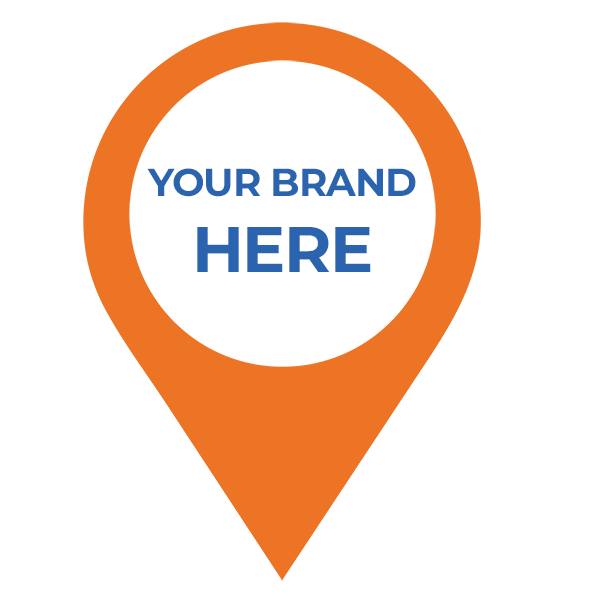 2.

Retailer-

branded

eCommerce
API Integration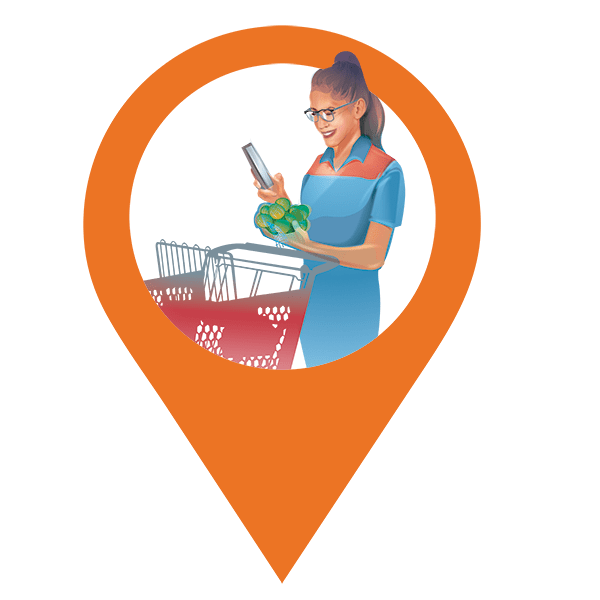 3.

Fulfillment

(Grocery, Alcohol, Pharmacy, General Merchandise, Oversized)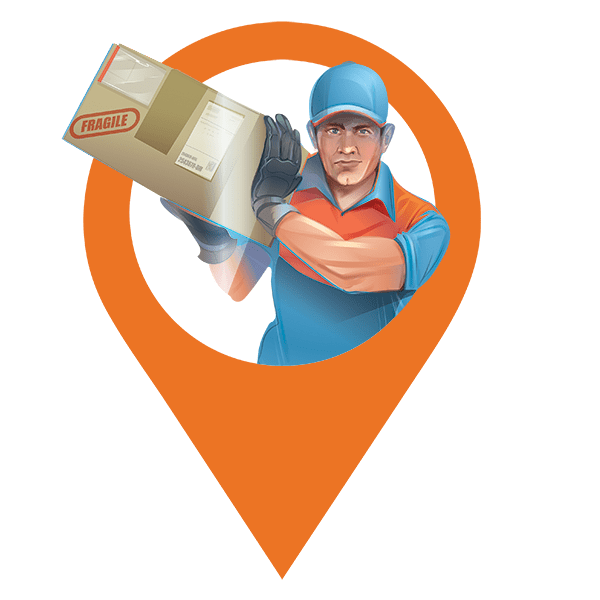 4.

Delivery

(Grocery, Alcohol, Pharmacy, General Merchandise, Oversized)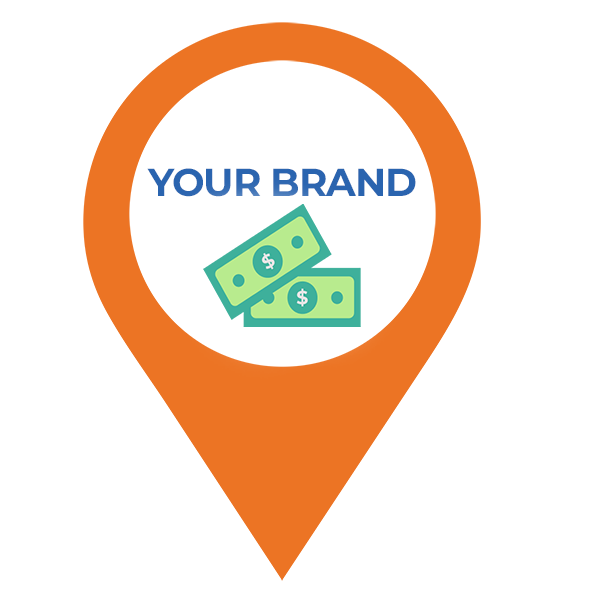 Your Brand =
Your Revenue
(Advertising/Promotions, Data sharing, Customer loyalty programs)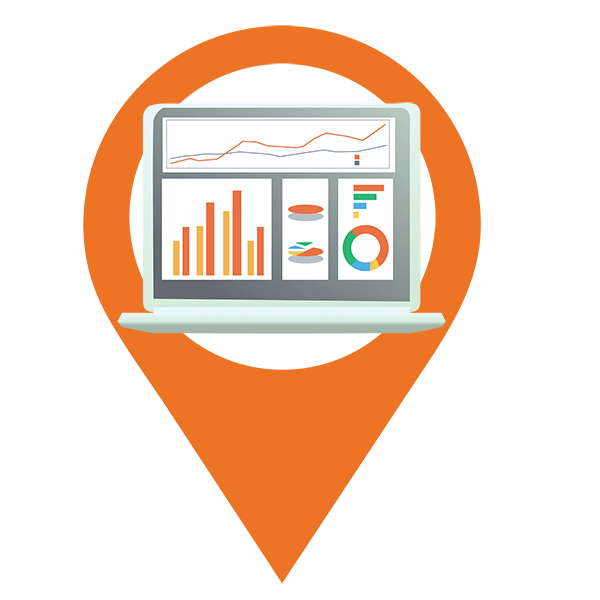 5.

Data Monitoring & Reporting Dashboard
eCommerce Enterprise Platform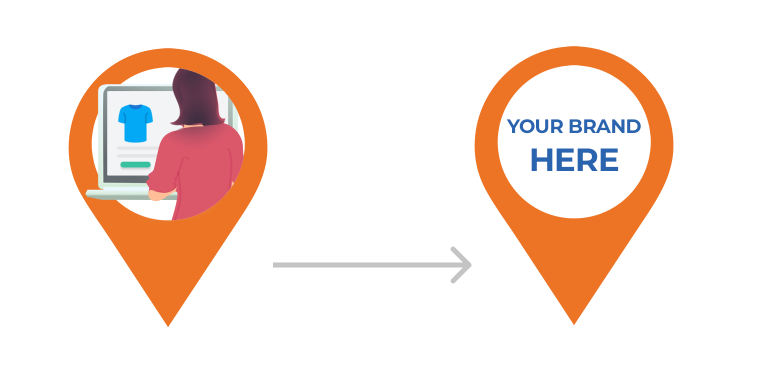 1.
Customer engagement & acquisition
2.
Retailer-branded eCommerce

Point Pickup Fulfillment, Delivery and Data Analytics Modules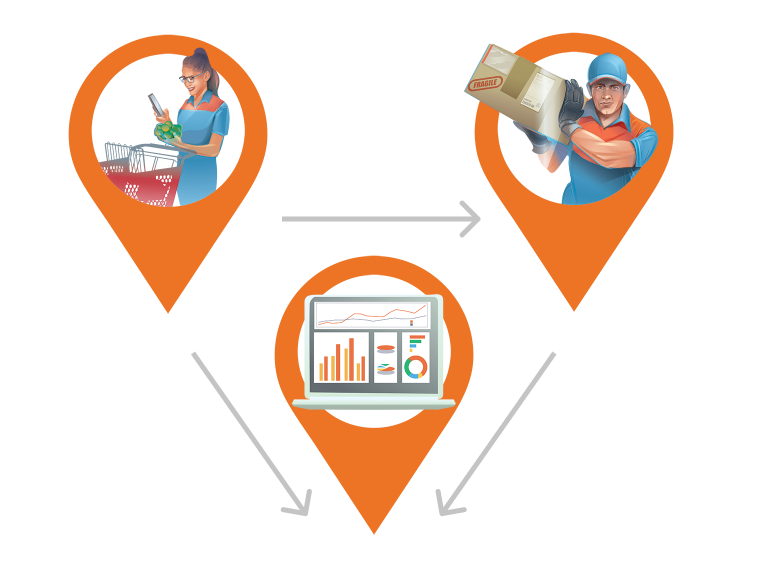 (Grocery, Alcohol, Pharmacy, General Merchandise, Oversized)
(Grocery, Alcohol, Pharmacy, General Merchandise, Oversized)
5.
Data Monitoring &
Reporting Dashboard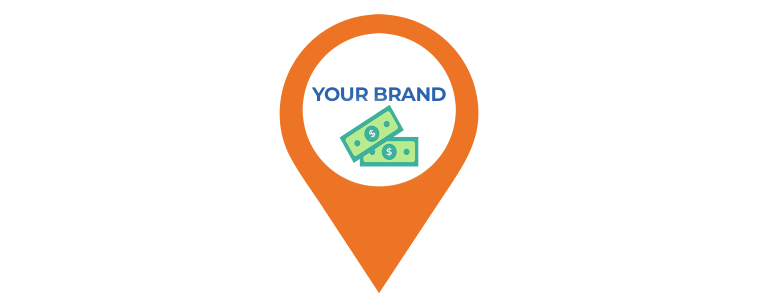 (Advertising/Promotions, Data sharing, Customer loyalty programs)
Your Brand & Business Benefits
Point Pickup's end-to-end, retailer-branded solutions integrate our platform and services with a retailer's eCommerce infrastructure via our API. Our modular packaging allows retailers to plug into Point Pickup's services ⎯ including picking and packing, and last-mile delivery ⎯ as needed. The powerful Precision Matching™ technology makes sure that each order's criteria are met by our platform and that the order status is tracked and reported through a real-time data dashboard ⎯ data that the retailer owns.
Benefits of a retail-branded solution:
Maintain customer relationships
Ownership of customer data

Dependable flex worker network and fleet management
Built-in customer CRM communications

Maximized customer satisfaction

CPG advertising revenue
Build the Enteprise Solution that Fits Your Needs
Precision Matching Platform™
The technology behind Point Pickup's eCommerce solutions enables retailers to scale and grow with the highest level of predictability and reliability.
For retailers to meet the ever-changing last mile demands of their customers, they need a system that can quickly respond to new market developments. Point Pickup's proprietary Precision Matching Platform™ uses algorithmic searching to dynamically match a retailer's market demand to the workflows and capacity it requires.
Precision matching capabilities include:
Assigning shoppers and drivers that meet order specifications
Searching for the right vehicle and equipment for delivery
Identifying repeat workers for stores and routes
Optimizing batching and routing for multiple orders
eCommerce Transactional Platform
Point Pickup builds retail-branded sites that offer a customized customer experience, starting with guiding the customer to make good purchasing decisions. We specialize in creating shopping environments that expand cart sizes 50% on average above the industry standard. This is enabled by:
Dictating digital merchandising
Integrated product intelligence
Special sales events & promotions
Personalized customer assistance via search, substitutions, recommendations, etc.
Fulfillment
Data-powered picking and packing services are available for in-store, dark store and warehouse fulfillment. Point Pickup shoppers use the Flex Worker App to accept and complete orders. The following features are designed to provide the best customer experience possible:
Optimized pick paths
Batch and zone picking
Barcode scanning
Smart product substitutions
Real-time customer communications
Data-driven fulfillment means that Point Pickup's platform produces:
50%+ lower out-of-stocks
$25K+ CapEx savings per store
$3+ reduced labor cost per order
Last-Mile Delivery
Point Pickup's flagship last-mile delivery services offer unprecedented flexibility with delivery choices at the individual order level, starting with on-demand or pre-scheduled options.
Retailers can also set the delivery windows required for every product type that include grocery/alcohol, general merchandise, oversized and pharmacy, as well as the instructions for each category's delivery flow.
The Precision Matching Platform™ will find the driver that meets the exact specifications of each order, including pre-scheduled availability, age requirement for alcohol delivery, HIPAA/TSA certification, vehicle capacity, etc.
The platform's order management functionality uniquely provides dynamic order handling, allowing for changes after orders are placed. Features include:
Optimized order batching and routing
On-the-fly order changes
AI-driven market pricing
Predictive capacity planning
The Flex Worker App integrates both pick-and-pack and delivery features into one easy-to-use app. Driver predictability and reliability are ensured through these app features:
Pickup/Dropoff instructions
Real-time GPS tracking
Order barcode scanning
Dropoff checklist
Photo proof of delivery
ID/Age verification
The app also drives higher driver satisfaction through:
Easy onboarding and training tools
Chain of custody protection
Expert in-app chat support
Tipping and instant pay
Transparent transaction management
Flexible Worker Network
Point Pickup provides a flex worker network that exactly meets the demand of a retailer's dynamically changing market. Our predictive planning capabilities anticipate market fluctuations and adjust capacity accordingly. This ensures better resource optimization and efficiencies.
Our flexible workforce model provides choices on worker utilization ⎯ based on the retailer's needs, Point Pickup can deploy workers that both pick-and-pack and deliver, or the workers can be assigned by separate functions. It's all managed by the platform's Precision Matching™ technology.
Real-Time Data Analytics & Reporting
With Point Pickup, retailers own all the data in the end-to-end ordering process. This enables us to provide real-time data tracking and reporting tailored to specific retailer KPIs accessible through an analytics dashboard. Standard reports include:
Daily and weekly performance reports
Workforce optimization for Flex Workers
Helpful insights and trends tracking
Our data tools use machine learning to better predict capacity challenges and allocation in all markets and territories served by the retailer.
Point Pickup also provides customized reporting which is priced separately from the standard platform offering.
Client Integration Services
Point Pickup provides a suite of services to quickly and seamlessly integrate a retailer's eCommerce infrastructure with its last-mile fulfillment and delivery platform. To ensure the successful onboarding of a fully integrated solution, Point Pickup's integration support team offers:
Solution architecture planning
Client specific SOPs (Standard Operations and Procedures)
Initial piloting and testing
Account management of integration resources
Robust API & SDK
Point Pickup's API is designed to enable an enterprise to easily plug their e-commerce systems into the Precision Matching Platform™. Integration is done using a set of methods provided by the API to both create and manage PPUP fulfillment and delivery orders. These methods, or webhooks, are standard HTTPS POST requests that send all data from the third-party e-commerce system to the PPUP platform. The API also deploys HTTPS GET requests to retrieve all order event data – e.g., order accepted by shopper/driver, order details, pick-and-pack status and package pickup and drop-off confirmations – from the PPUP platform as the order is processed.
The API is fully documented and included with a Point Pickup enterprise account. Development support is available upon request.