Introducing a Smart Delivery Platform and Driver Network
In order to deliver same day with precision and scale, PPUP has developed a 'smart' technology platform called our Precision Matching System. It is able to match specific customer delivery criteria − type of product, size/weight, special vehicle/licensing requirements, and delivery day, time and location − with the ideal (licensed) driver, vehicle type, location and route.
The Precision Matching System includes a cloud-based, three-tiered architecture with the following components:
An SQL-based database to capture and manage all delivery data;
Sophisticated, propietary middle-ware to analyze delivery matching criteria and optimize delivery routing; and
An API for customizing delivery functionality and integrating with e-commerce systems.
Delivery Platform Interfaces: Businesses and individuals can access all the PPUP functionality, including placing and managing orders, through a Web browser or user app (for both Android and iOS devices). Businesses may also integrate existing online ordering or e-commerce systems into PPUP's platform via an easy-to-use, fully documented API.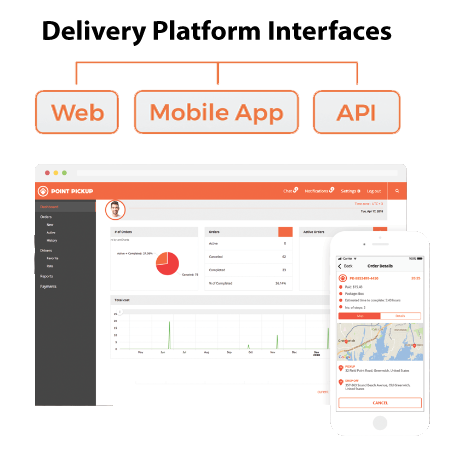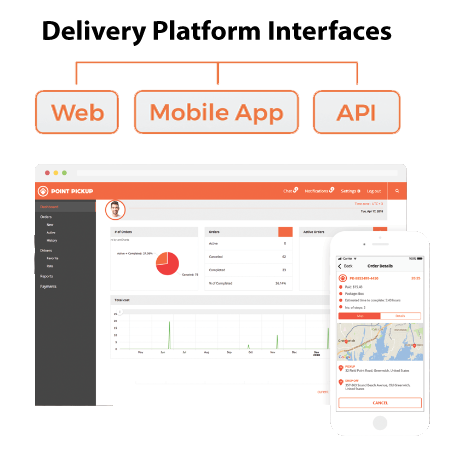 Business/User features include:
Manage deliveries via dashboard UI
Create point-to-point or multi-routed orders
Set pre schedules or on demand (ASAP) orders
Select packages/vehicle specifications
Tracks orders via a GPS interface
Recieve order updates/notifcations
Select favorite drivers
Live chat with drivers
Barcode scanning
Requests for signature & ID verification
Insure packages
Send/Receive payment receipts via email
Automated transactions based on default and/or negotiated rates
App is Android and iPhone/iPad compatible

EDP™ Driver Network: PPUP deploys an ever-increasing network of everyday people to make deliveries on their own schedule, on the routes that they prefer. It is the fastest growing group of drivers that taps into a new and dedicated resource pool. They join individual contractors and trucking companies to comprise the PPUP Delivery Network.
All drivers may download the Driver App from the Apple Store or Google Play and begin making deliveries right away! Drivers set their own criteria for available hours, location and vehicle(s), and our system will provide them with the jobs that match those criteria. Drivers can also rely on the system to manage seamless delivery transactions with pre-set pricing and automated legal and payment processing.
Driver app features include:
Easy, online or app onboarding process
Include licensing qualifications (HIPAA, TSA, CDL)
Match orders to vehicle/equipment preferences
Accept multiple routes and recurring orders
Favorite driver and rating qualifiers
Send delivery coordinates to any GPS app
Receive order updates/notifications
Live chat
Integrated ID verifications & signature acceptance
Barcode scanning
Approved transaction history
Daily auto-pay/direct deposit for completed deliveries
App is Android and iPhone/iPad compatible